The Vital Body Story
Treating people in pain for over 15 years.
It all started in 2009 with friendship and a vision to change the perception of Bodywork from a luxury to a necessity.
Good bodywork changes lives.
Jennifer and Kelly have spent their lives helping people manage their pain. They met 18 years ago to help create an advanced school for massage therapists. Along with their teachers, Marc Donahue and Brian Johnson, both Advanced Rolfers®, they created a curriculum that focused on relationship anatomy, fascial manipulation, and the physiology of touch. Their vision was simple: to prove the incredible value of intelligent bodywork to change people's lives.
In 2011, they created Vital Body Therapy, a clinical spa designed to inspire therapists and support their community. They built a thriving and beloved business in Santa Cruz, CA and, with the support of their team of massage therapists, have treated over 50,000 people with all kinds of chronic and acute musculoskeletal issues.
With over 15 years of experience in the treatment room, they can honestly say they know what works and what doesn't for pain!
Why start a CBD company?? 
Having built a spa that served clients in pain, Jennifer and Kelly were very aware of the absence of safe and natural alternatives to prescription pain medications. When the research started emerging that CBD was effective for many of the conditions their clients lived with, they wanted to explore its potential in their spa. 
In 2017, they began crafting their recipes, combining organic hemp CBD with other powerful plants like arnica, comfrey, eucalyptus and ginger. Using the feedback from their staff and hundreds of clients, they refined the formulas to perfection. With an emphasis on quality, consistency, purity and effectiveness, they launched their first three products: Muscle & Joint Relief Cream, CBD Sport Balm, and the CBD Mineral Soak. The feedback from their clients and staff was overwhleming – stories began pouring in about the incredible relief their CBD products were providing. 
Even though at that time spas were not yet using CBD in services, they knew once it caught on, CBD was going to change the wellness industry forever. It was at that moment that Jen and Kelly realized they were going to focus all their energy on educating people about the transformative effects of CBD. They immediately began reaching out to spas and practitioners to share their results, and continue to do so to this day… 
How Vital Body is different from the rest.
Jennifer and Kelly's movement into the CBD space was quite different from many of the other companies selling CBD today. They did not have a background in retail, marketing, brand management, or manufacturing. All they had was their knowledge of the body, experience in the treatment room and a passion for great massage cream.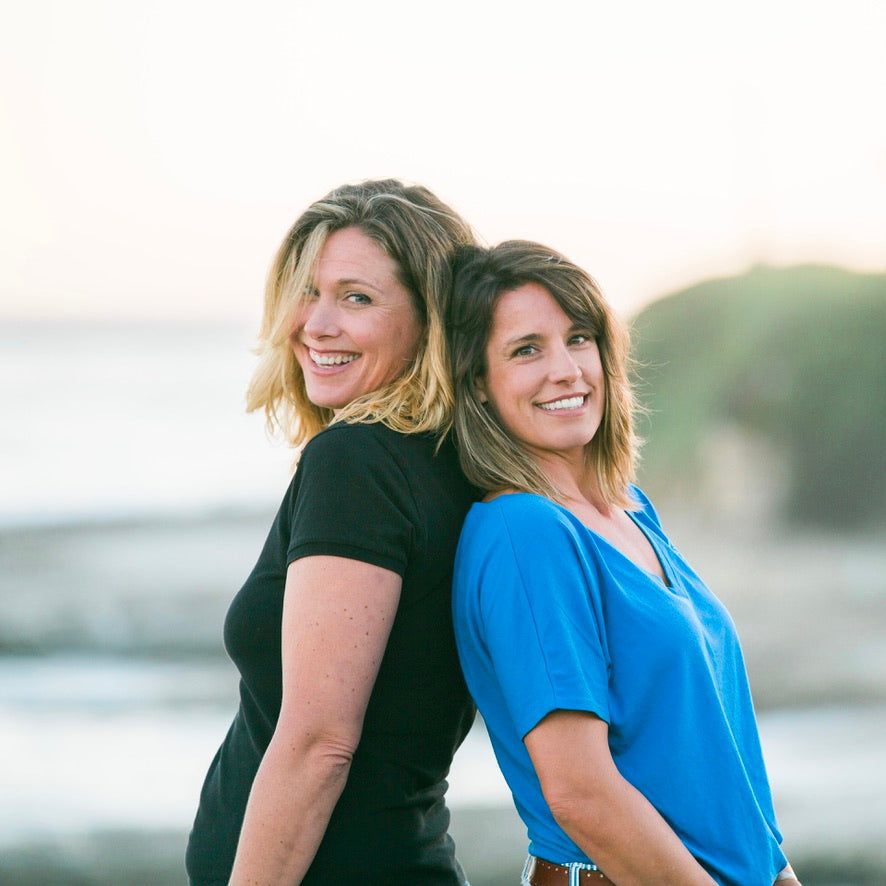 They started out (literally) at home in the kitchen. As more people caught on to the amazing benefits of their CBD line, Vital Body had to grow quickly to keep up with demand. They have since moved from the kitchen to the garage and now produce and manufacture in a 6000 square foot facility in their hometown of Santa Cruz, California. 
Since its inception, the Vital Body brand has grown organically, mostly through word of mouth. Despite their humble beginnings, the line is now featured in over a thousand boutique and luxury resort spas across the country. They grow their product line based upon the invaluable feedback from their loyal following of massage therapists and customers whom they love and adore.
Ingredients Matter
It wouldn't be fair to write about Vital Body without speaking to their obsession with ingredients. Having spent 10 years formulating cream for their staff, they put a huge emphasis on the quality and purity of each ingredient. Turmeric, arnica, ginger, dandelion, comfrey, and many other herbs were carefully chosen to enhance the power of the CBD. Quality oils like apricot, prickly pear, rosehip, and coconut oils combine to create something deeply nourishing for everyday use. 
Beyond the medicinal value of each ingredient is the vision behind the EO blends. After all, Vital Body is known for its signature aromas. Each product has a unique aromatic flavor meant to give you a sensory experience that uplifts and relaxes. The goal is to leave each person feeling inspired, at ease, and reminded of one's own inner vitality.
People over profit
Jen and Kelly's roots are as bodyworkers but their passion forms the foundation of their entrepreneurial ethos: they are fulfilled by offering something useful to the world. Expect them to continue creating products with integrity, efficacy, beauty, and class as they continue to evolve Vital Body with their team of over 20 people.
Live Vital. Live Free.